Block
Transforming young minds for positive impact through education, leadership, and advocacy.
Block
Building stronger communities through inspiring young leaders and fostering entrepreneurship.
Block
Dedication, integrity, commitment, and accountability driving youth empowerment and societal change.
YOUTH FOR CHANGE INITIATIVE, Youth for change & Social Life Development Foundation aka Youth for Change Initiative (YOFCI) is a unique non-governmental organization established to help minimize societal challenges through the transformation of young people's mentality positively by developing their capacity on Education/leadership development, Policy/Peace advocacy, democracy & good governance health care and social inclusions and entrepreneurship.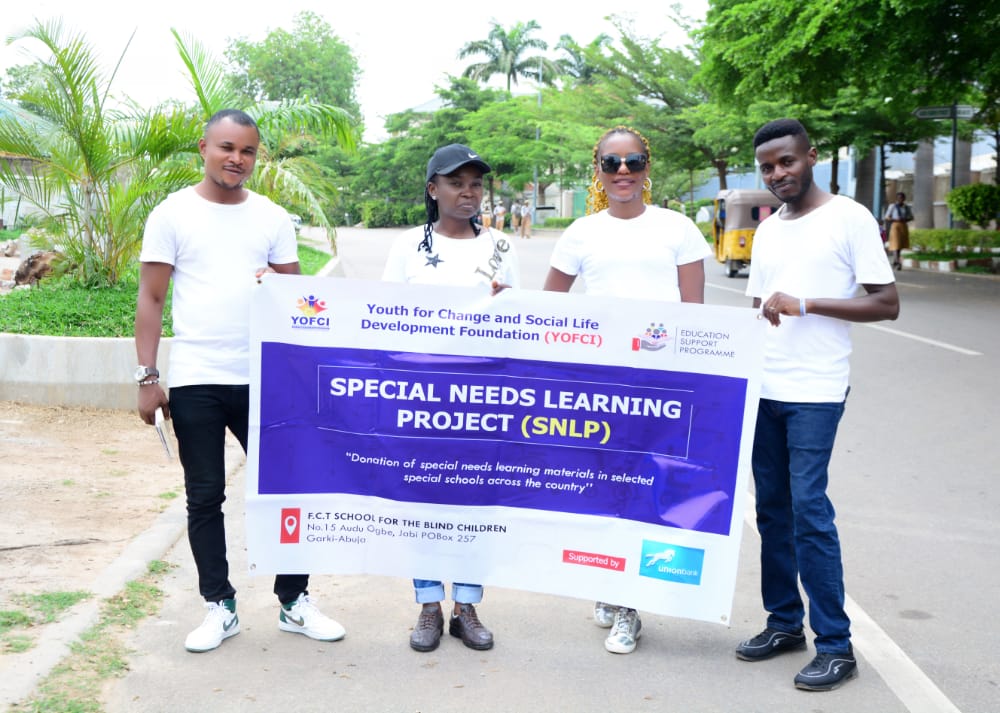 "Often ponder where our todays youths are headed? Well, that was my predicament till I found a structure that informed and equipped me for a revamp society. YOFCI has exposed me to boldness, accountability, integrity and various platforms in my quest for a revamp society"
"My experience at YOFCI has been an eye opener and life changing as it has gone a long way to showing me a path I never knew. The experience is next to non and the feeling of being part of an organization that pushes you to give more than your best is overwhelming. "
"Ever since, YOFCI has intrinsically awakened and ignite in me LA PRECIOUS STONE through: exposure, seminars, capacity boost trainings, refresher course both online and offline and as well expanded my horizon on building youths' network with a different approach to Governance."
"My experience in YOFCI has brought out the best in me because within this short period I have learned, unlearned and relearned through the good leadership of the Executive Director by imbibing the spirit of Focus, Sincerity"
If you love to make impacts, Join Us
Read our latest news and articles.